Wolfgang Puck famous chef

The great Chef is using Eliovi Extra Virgin Olive Oil
Wolfgang Puck famous chef
The great Chef is using Eliovi Extra Virgin Olive Oil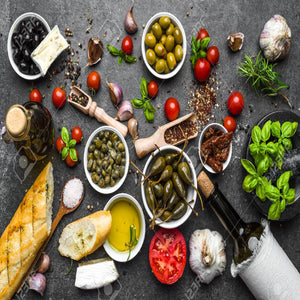 Recipes & Tips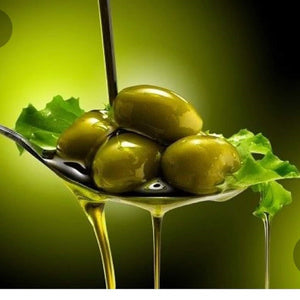 All you want to know about Olive Oil
Learn about different types of olive oils and how to buy, store, and use this delicious oil 
Read More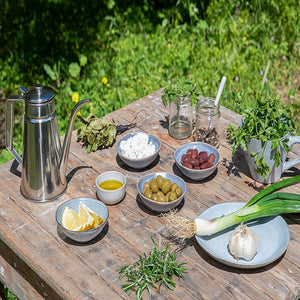 Marinated Olives with Feta Cheese
Did you know that Olives pair beautifully with Feta cheese? We have a great recipe for Marinating Olives with Feta cheeseCheese 
Read more
One of the nicest bulk-buy extra virgin olive oils at a very reasonable price. I have subscribed with Alpha Omega Imports for a monthly delivery of unique olive oil and other Greek products - and we get the products on our doorstep.

I'm happy to look for a bargain sometimes, but kitchen produce I don't mess around with. I've been using this for almost 3 years and I'm sticking with it.

Katerina Dimaki
I have been using the Alpha Omega products for years, especially the olive oil and the roasted peppers. I have tried many brands of EVOO in my career, but theirs is one of the best to use in our extensive catering menu. The oil is non acidic, which makes it ideal for salads, pasta dishes and of course for pan-searing. Alpha Omega provides great friendly service as well, give it a try.

Michael Tabrizi
Quality products and expedient and professional customer service. Received my shipment in a matter of days. Definitely a repeat customer

Ethel Chambarlis
This is the absolute BEST olive oil we have ever tasted! Thank you for the superior quality and amazing customer service! We use it everywhere and in every meal! Used for sauteing meats, top off broiled fish with a little oregano/S&P, make tomato sauces more delicious, soups, marinades, the list goes on and on! Our favorite is to use it as a dipping oil with warm crusty bread, because you can really taste the clean, fragrant aromas of the olives. It has become a staple in our kitchen. Thank you for making this product available to us! You will have a customer for life.

Angela
Εντυπωσιακή εξυπηρέτηση και ενημέρωση!  Εύγε!

Helen Monopolis
Alpha Omega deals in the finest EV olive oil from Greece - which is of course the finest from the Mediterranean countries including Italy. Eliovi is a single-source EVOO from Crete and has an excellent color, consistency, fragrance, and taste. It will enhance anything that is either cooked or combined with it or dipped into it. In fact, it really is for connoisseurs of Greek olive oil. I highly recommend it and Alpha Omega. The product and customer service are first-rate.

Brian L.
Very nice olive oil for a great price. Fast delivery.

Michele R
Their olive oils are the best and we have exclusively used those oils in the past 3 years.

Emma M.
We cannot do grocery store olive oil. We cook with it, dip in it and enjoy it on salads, so we demand an excellent oil that tastes robust, yet smooth. This is it.

Greg F.