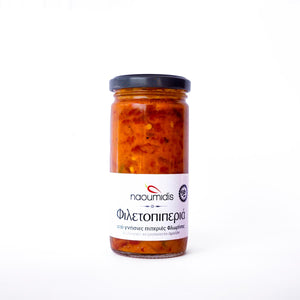 100% roasted authentic Florina peppers with extra virgin olive oil, salt, garlic and vinegar. Peeled by hand in order to keep the original flavors.
Handmade Organic product, pasteurized without preservatives. Served as a hot or cold plate.
Produced : Greece
Glass jar 260 gr
Package: 3 x 260gr, 6 x 260gr.